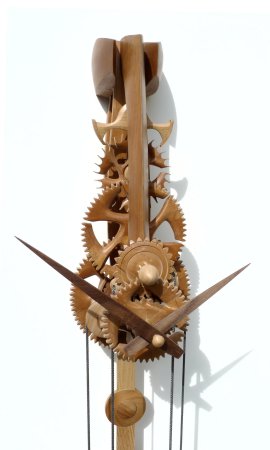 At
Art in Action
I started chatting with
Bruce Aitken
who makes amazing and stylish wooden clocks.
It transpired he used to be a design and technology (DT) teacher. I admitted that I had failed DT at school but explained I did get a CSE grade 1 in Woodwork. "I went on to qualify as an accountant" I added "but no one seemed very interested in my CSE grade 1 in Woodwork."
Bruce's instinctive response made me smile: "Though you could have made a beautiful abacus" he said.
I think the time may have passed.