Hundreds of stories, jokes, videos, anecdotes, links and quotes relating to accountants, accountancy and tax related topics. If you've got something that makes you laugh - do send it in to mark@bookmarklee.co.uk
Friday, April 06, 2018
A new supplementary page for SA tax returns: Application for Mercy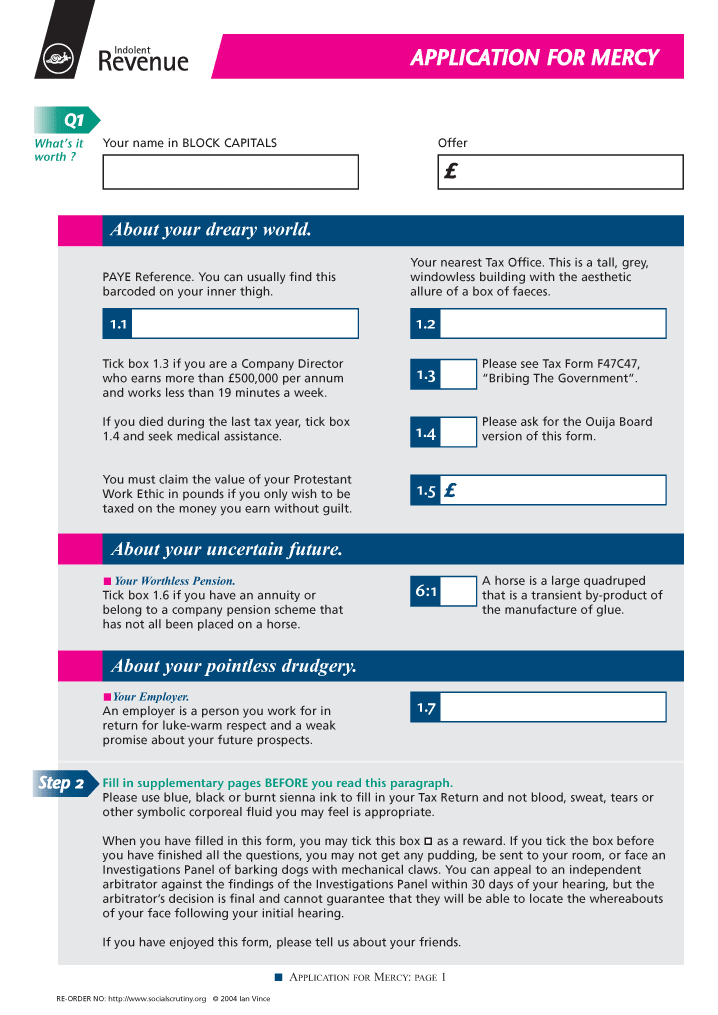 Original is on the clever and fun official looking (but fake) website promoting a book published by Ian Vince:
The Department of Social Scrutiny
Post a Comment
"It's tax time . I know this because I'm staring at documents that make no sense to me, no matter how many beers I drink" - Dave Barry "...

1. You work very odd hours. 2. You are paid a lot of money to keep your client happy. 3. You are paid well but your pimp gets most of the ...

"Do accountants laugh?" was a question posed online by top Comedy Magician, John Archer ahead of a gig for accountants. Among th...

What follows is an entertaining analysis of the merger of two accounting bodies as if they had met and married in 2014 in a lavish ceremony ...